Wade's free pass may reach its limits – Dan Le Batard
See on Scoop.it – Horn-y News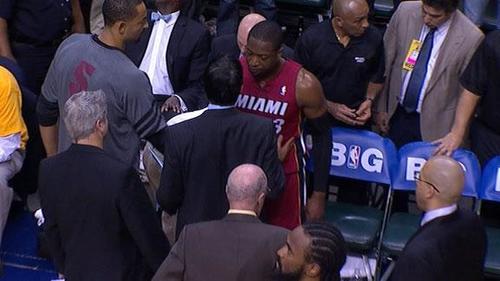 Originally posted on www.miamiherald.com
BY DAN LE BATARD
So now this avalanche finally falls on the weary head of one Dwyane Wade —
all this doubt and wrath and even, for the very first time, name-calling. Wade has had to wallow in that sewage for a couple of days now, after his worst moments ever in a Miami Heat uniform. In other words, Wade has spent the weekend feeling the way LeBron James has for much of the past two years. It really is the first time Wade's golden name has ever been stained in Miami.
This was always supposed to be a partnership between Wade and James, a shared burden, but that's not quite how it worked out until right now. The expiration date has arrived on this lopsided deal where Wade gets all of the glory and James gets all the blame. At 3:30 p.m. Sunday in Indiana, Wade no longer gets to live off what he did in 2006. That feels like a long time ago. LeBron came here for you, Dwyane. Left behind his hometown and his image. You going to help your friend get out of this unholy mess or not?
Wade takes great pride in bouncing back from poor performances, in playing his best when angry, but we'll learn Sunday if his tired body has the strength to match his will and ego and competitive zeal. He is older than he has ever been, with a lot of kamikaze miles on that odometer, and this blur of a shortened season has ravaged the sport with pains, some of which can be found in Wade's legs. Fresh legs are crucial to make jump shots. In this series, whenever he is more than three feet from the rim, Wade is missing four out of every five shots.
INCOMPETENT PLAY
And he's coming off the worst game anyone in Miami has ever seen him play, as incompetent a game as anyone has ever seen from a superstar in this sport…
Continue reading article on www.miamiherald.com