What Chris Bosh injury means for Heat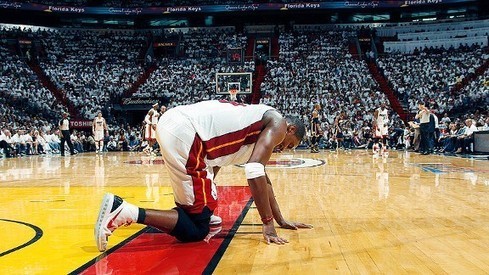 Heat coach Erik Spoelstra often says that Chris Bosh is the most irreplaceable player on the Heat. Not best, but most critical. 

With Bosh leaving Sunday's game with a lower abdominal strain, we'll find out how vital he is to the Heat. To be clear, abdominal strains are one of the trickiest injuries in basketball. Sometimes they knock out a player for a day (like what happened Jazz big man Al Jefferson this season). Sometimes they knock out a player for three weeks or more (like what happened to Kevin Garnett in 2008). 

Depending on the severity of the strain revealed on Bosh's MRI, he could be out anywhere from a day to a whole month. A month on the sidelines would likely mean he's done for the season. The best guess at the moment is that this abdominal strain will probably keep him out for the rest of the Pacers series, but we'll know more about it after the Heat's practice on Monday afternoon. The Heat announced on Twitter that he would be out indefinitely. 

So if Bosh is out for the rest of the series, what does that mean for the Heat? 
Read the rest of the article on espn.go.com
See on Scoop.it – Horn-y News